⇧ [VIDÉO] You might also like this partner content (after ad)
The COVID-19 epidemic is still raging around the world, causing significant loss of life and severely impacting health and the economy. To date, there are more than 536,151,074 cases and 6,285,723 deaths. The long-term effects of this disease are still being studied, as it upsets the whole organism. Not to mention that the International Monetary Fund has reported a projected cumulative output loss from 2020 to 2025 of US$22 trillion. Despite equivalent measures, many countries show large differences in mortality. Recently, researchers looked at 21 determinants of COVID-19 mortality, which vary by country. Trust in government, education, and even corruption, would all have an impact on mortality. Additionally, they found that countries ruled by women had 40% fewer deaths (due to COVID-19) than countries ruled by men. The conclusions of this work provide new expertise in the field of public health and prevention for policy makers.
During this global pandemic, many countries have adopted similar approaches to contain the spread of COVID-19. However, these countries show drastic differences in morbidity and mortality, even among those with similar socioeconomic conditions and political backgrounds. For example, Australia and New Zealand share similar economic and political environments, but the death toll is much higher in Australia.
Associate Professor Kelvin Tan of the University of Queensland Business School, explains in a statement: As of December 31, 2020, despite Australia's population being only 5 times that of New Zealand, Australia had reported about 13 times more infections and 36 times more deaths than the figures reported by New Zealand. Zealand ".
This is why, with his team, K. Tan tried to determine which factors influenced infection and mortality rates for a given disease, here COVID-19. He focused on statistics, which he considers to be a key when studying the impact of the determinants shaping the epidemic evolution of a country. Their results are presented in the journal Scientific Reports.
More decisive women in the face of the pandemic
The research team analyzed the response to the pandemic of 91 countries between January and December 2020, in relation to 21 national determinants available in various databases and sources, taking into account for example people's trust in government and the number of COVID-19 tests performed. The inclusion of the number of COVID-19 tests is intended to account for the mechanistic relationship between COVID tests and confirmed cases. They grouped the determinants into four categories: demographic-geographical, political-legal, socio-economic and health factors.
The study finds that the 21 factors are robustly significant in the tests and explain 78% and 72%, respectively, of the variation, between countries, in the number of confirmed infections and deaths. Furthermore, the gender ratio, population density, urbanization and political corruption intensify the negative consequences of the pandemic in a country. Conversely, the authors found that female leadership, education, religious diversity, and public trust in government reduce infection and death rates.
The authors point out that countries ruled by women had 39.9% fewer deaths from COVID-19 than countries ruled by men. These figures easily confirm an earlier UK study, from 2020.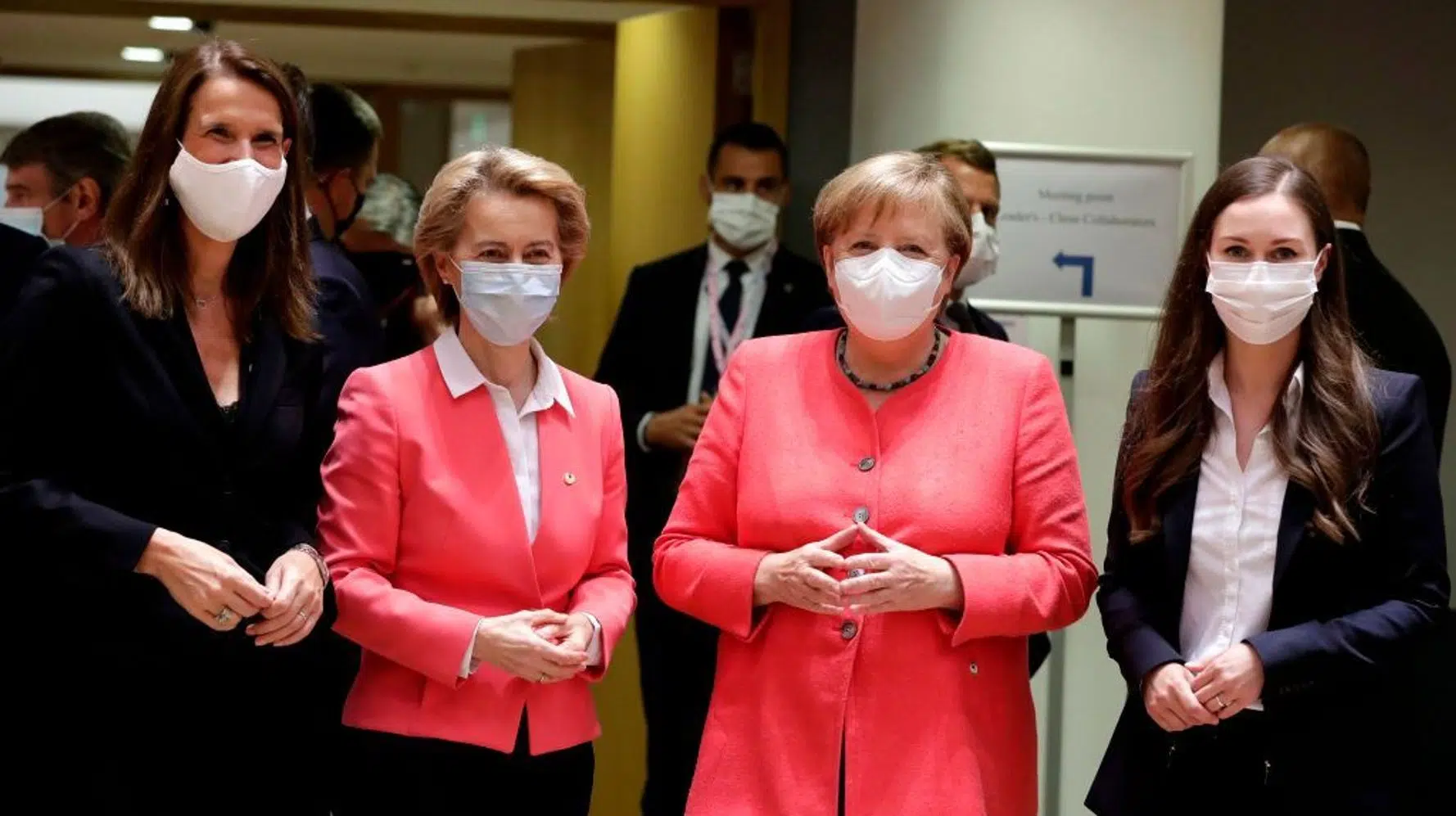 Dr. Tan says: " This figure can be attributed to women leaders who take quick and decisive action, with a broader view of societal impact and greater receptivity to innovative thinking. […] They are more averse to the risk of losing human life, which has played a key role in the prevention and results of the pandemic ".
Key findings for future responses to epidemics
More specifically, of the 21 determinants, 12 are aggravating factors that significantly increase cases of COVID infection, including five demographic-geographic (population, population density, median age of population, male-female ratio and urbanization), two political-legal (democracy and corruption) and five socio-economic factors (GDP, technology, income inequality, happiness and tourism).
These factors are also positively associated with the number of deaths, with the exception of technology, which is negatively related to COVID-19 mortality. This finding suggests that the technology allows governments to quickly identify actual and potential COVID-19 infections through, for example, digital contact tracing. This leads to more confirmed cases. At the same time, the technology also facilitates early detection and timely treatment, which reduces the number of deaths.
In addition, the researchers identify nine factors that reduce infection cases and the number of deaths: three demographic-geographical (temperature, education and religious diversity), four political-legal (media freedom, female leadership, trust in government and law) and two healthcare (previous SARS experience and healthcare infrastructure). Indeed, investment in health facilities pays off when an epidemic worsens, and is justified with or without a crisis.
Dr. Tan concludes: " Our findings highlight the importance of prevention, rather than treatment, in reducing COVID-19 morbidity and mortality ". In other words, prevention can be more effective than cure, especially if we take into account the long-term effects of infection, whether severe or of lower intensity. Furthermore, as most countries are moving towards an aging population, it is crucial to protect the elderly, who are particularly vulnerable during pandemics.
Ultimately, it is not a country's financial resources, but the speed and effectiveness of interventions that primarily determine the success of pandemic controls. Not to mention that public policies should pay particular attention to protecting the poor, who are more vulnerable to pandemics.
Source: Scientific Reports